Name: Teen (85.00% in 10 votes)
Type: ADV
Platform: WINDOWS
Company: Custom
Release date: 1997
Reviewed by: Helmut

This game consists of respective two scenarios. The story is about teenagers, high school students.

In scenario 1 "Depression Of AI" the main figure is AYUMI a les girl. She wants to get a cute pet girl, but it's difficult because most girls refrain from becoming a les. One day she gets a love letter(?!) from a junior girl AI(êñ). AYUMI shouts with joy for that, though she doesn't know what kind of girl AI is. AYUMI imagines that AI would be cute and naive. How will the following story goes? It puts on comic touch.

In scenario 2 "Last Party" three figures enter the story. MEGUMI(îb) is a girl who has many H friends. TAKUSI(æ8ûñ) is one of them. One day MEGUMI invites TAKUSI to the last party and he agrees. He asks her about the party but she doesn't let him know what kind of party it'll be. He imagines one of group H with all her friends. At last the party day comes. His guess proves to be false. MEGUMI introduces just one junior girl KANA(ìüì+) to him. What purpose does MEGUMI has? Why is the party the last? You can view it in the game.

GAMEPLAY : It's so easy as a visual novel. You have only to click the mouse to continue. Commands are look, talk, think and sometimes kiss, caress etc. That's all. The number of branching point in story is only one in scenario 2. There's no save command. To save a game is automatic, so you can restart a game from last scene. The game offers a scenes frame at main menu. You can start a game at any scene by choosing it in the frame.

GRAPHIC : It's of usual level. Some CGs are coarse in outlines and colors. Especially,I think, KANA in scenario 2 is too young at body to play H. I'm not a chick hunter :-)

MUSIC : It's of midi format and good quality. It's refined. It's bright and comic in scenario 1, and restful in scenario 2. The game offers many music files and they're long. It offers sound effects also such as that of shower, school chimes, and vibrator etc. They're vivid and in big files in wave format.

I've used some japanese font(shift-jis) because I'm not sure if the translation of names are correct. I'm not fluent in English and Japanese, so please forgive and correct me if there's any error in this review.
[ Demo Music ]

Demo Music #1
Demo Music #2

[ Screen Shots ]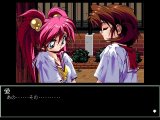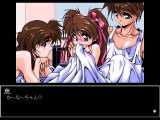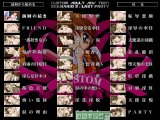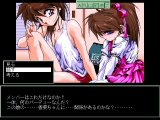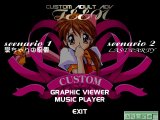 [ Voting ]