Name: NekoGaYuku RedTrap
Type: FUN
Platform: WINDOWS
Company: Unknown
Release date: 1999
Reviewed by: Sympathy

NekoGaYuku RedTrap is a special multimedia CD-ROM from the manga of the same name. This manga, drawn by Ranma Kusumi, revolves around the several cat people, including a cat girl named Maria. This manga been featured in the famous japanese manga magazine Jump! and judging from the quality of the assembled seiyuu involved in this radio drama, an anime production can't be far away.

Contents
This commemorative CD-ROM contains an image gallery, a japanese radio drama of the characters in action and a special interview track.

The showcase gallery contains 52 good quality images; a mixture of full color, monochrome and b&w scans from the manga, featuring all the main characters of the cast (mainly cat-girls *meow*). The radio drama is a short skit featuring the main characters of the manga in a comedic action adventure culminating with an interview with the creative people behind this production. The radio drama is cute and professionally done and serves as a great example of a special genre of the anime and manga scene that most of us gaijin anime otakus are not normally exposed to (unless we happen to be able to receive Japanese radio). Most popular syndicated anime have had a type of radio drama broadcast on radio or recorded in special CDs or tapes.

Overall
This commemorative CD seems to be a type of collector's item, with a strong likelihood of jumping quickly in value in the near future should a NekoGaYuku anime make a successful debut. A definite must-have for any fan of the manga and an interesting acquisition for any new anime/manga fan.
[ Demo Music ]

N/A

[ Screen Shots ]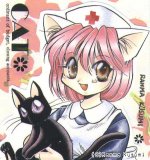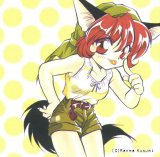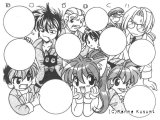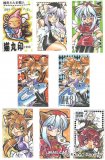 [ Voting ]