Name: EXP Special (70.00% in 1 votes)
Type: FUN
Platform: WINDOWS
Company: Unknown
Release date: 2000
Reviewed by: Sympathy

EXP Special is a collection of Japanese hentai CG works created in html format. It is essentially a hyperlinked mutilpage image gallery showcasing an artist's works.

Graphics
The gallery features several full color CGs as well as several monochrome images and pencil sketches, all hentai. The art quality is not bad though not the best that I have seen. The pages give no information as to the artist though.

Overall
An interesting collection of nice familiar artwork, though possibly not something one would want to spend good money on, particularly if one were to be saving up for some of the other games out there. Have a look-see if you think otherwise. Does anyone out there have more information on this collection of works?
[ Demo Music ]

N/A

[ Screen Shots ]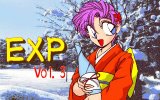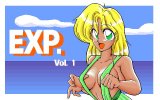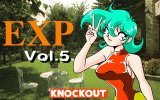 [ Voting ]