Name: Battle Athletes Daiunoukai (64.00% in 5 votes)
Type: FUN
Platform: WINDOWS
Company: ônò+É+ì8Åè
Release date: 1998
Reviewed by: Hinorei

The company producing this is Incement P. Corp, but it wasn't a menu option. Anyway, this isn't a game. This is a Battle Athletes souped-up super-duper theme pack for Jwin98. You get a ton of pictures, wav files, and so on, and if you spend the time to play with it, what I gather is that you get a different background image and wav file every day. The program calls itself Back Ground Image 2, which describes very well what it does.

As a theme pack, this is pretty nice, but I'm into games and mot theme packs so I can't fully appreciate it. No complaining about the cel-like pictures (which are nice and large, thank goodness) that you get for backgrounds, and the voices are very cute. Without seeing the anime, I can't say much more, though the anipike (www.anipike.com) had some information on it.

All in all, if you're into theme packs and have Jwin98 up and running, and are good enough a dabbler or a reader of Japanese to put up with it, have fun and enjoy it. If you're strictly into games, this isn't one, so be aware what you're getting.
[ Demo Music ]

N/A

[ Screen Shots ]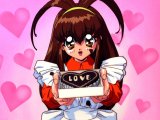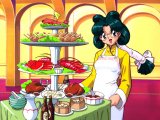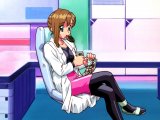 [ Voting ]