Name: Life or Death 2 (55.00% in 2 votes)
Type: STG
Platform: WINDOWS
Company: Unknown
Release date: 1998
Reviewed by: Nameless

Put it plainly, another starcraft clone. If you haven't played starcraft, read the rest. This is another futurestic battle in the space in the year 2351. You take control of a station in space and battle space robotic enermies over other planets. Before every mission, you get a brief about the mission and the storyline. During the game, you can gather resources and build better buildings connected to your station, that'll produce better units to complete your specific tasks for each mission. As the game progress, missions will become more challenged.

The good - The control is very simple, only a mouse needed to play, just point, drag, and click like in starcraft. Superb svga graphics with lots of explosions, with good music. The sound effect is realstic, like the explosions, factory buzzing, etc. Two levels of differculties for the beginners and verterns. Also included protocals for lan, and modem games for twice the fun.

The bad - You really need to know chinese, or else you won't know what your mission's goal is.

The verdit - If you like rstg game, give it a try. If you don't like rstg, maybe its time to give it a try.
[ Demo Music ]

N/A

[ Screen Shots ]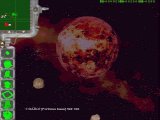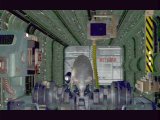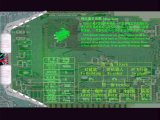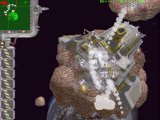 [ Voting ]