Name: Legend of YueFei (10.00% in 1 votes)
Type: STG
Platform: WINDOWS
Company: Red Ant Studio
Release date: 1998
Reviewed by: Nameless

This is a game about a hero during the 1000 ad in China, who successfully defended his country from northern invaders. The game will feature the lifetime event of YueFie, from his childhood to his tragic death, unless you can change it.

Its a standard turn based strategy game. Each scenario has a limit of turns for you to complete the goal or you lose. You can either attack with your weapon or use fire attack or heal, sorta like magic spells. At the end of each scenario, you can goto shop and buy better equipments for the greater challenges ahead. Luckily, you don't have to fight alone, there'll be friends who'll join you and your worthy causes.

the good - Good sound effect of swords, horse etc. simple interface for easy play.

the bad - No option for faster play.

the bottomline - I already played many of its kinda, so this game don't offer anything new. I guess its for the hardcore strategy gamers out there.
[ Demo Music ]

N/A

[ Screen Shots ]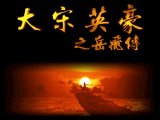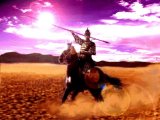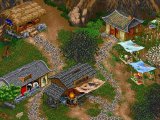 [ Voting ]