Name: Libido 7 (85.83% in 12 votes)
Type: ADV
Platform: WINDOWS
Company: Libido
Release date: 1994
Reviewed by: Helmut

Do you know the terminology 'libido'? I don't know its meaning minutely. I've only heard its name a few times. Perhaps It's connected with excretion widely on not only H but also toilet.:-O

The main character of this game is a young girl NARU. She's a les developed by her sister. You can't expect any story line. This game consists of short episodes about NARU and her friends. They're all H from start to end. You must see some astonishing stuff about toilet in this game. But relieve yourself. They haven't been pictured ugly.

GAMEPLAY : It's very easy like a visual novel. There's no command choice. You have only to click the mouse to continue. At the start menu there're 9 episode; H with 7 girls and prologue, epilogue. This game records its status in win.ini file.

GRAPHIC : It's of usual level as a game released in 1994. In some CGs Colors and outlines are a little coarse. It's been censored with mosaic. But it has a special element 'moving mosaic'. You can see things moving behind the mosaic. My favorite moving mosaic is that of a dos game YumeMiZaka(Dream Hill).

MUSIC : It's not bad and in midi format. It gives you various mood; calm, tender, restful, bright etc. But some musics have made me unrelaxed.

I'm not fluent in English and Japanese, so please forgive and correct me if there's any error in this review.
[ Demo Music ]

Demo Music #1
Demo Music #2

[ Screen Shots ]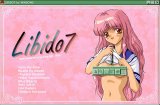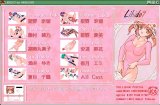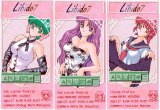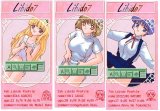 [ Voting ]